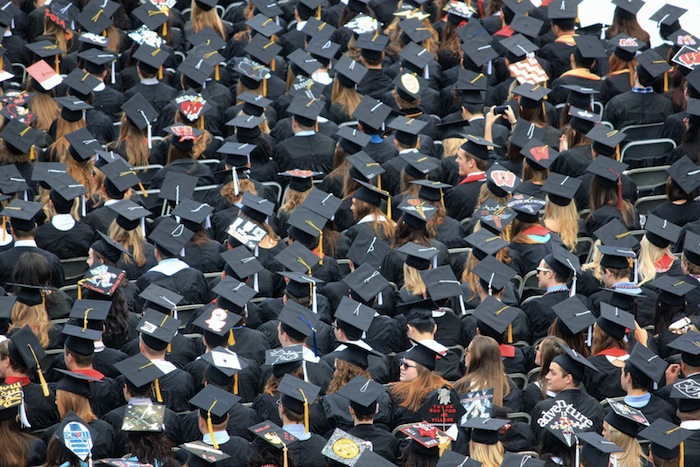 Graduation photo from Unsplash by Good Free Photos (@goodfreephoto_com)
It's been a difficult year. Especially for kids, teenagers and college students as they were forced to isolate from one another, complete (or not) the school year in lockdown conditions and face uncertainty. Well, it's a year after the pandemic started, with vaccine rollouts and lessening infections we can look forward to well, moving forward. Speaking of moving on, graduation is slowly coming up for all middle school, high school, college and grad school seniors. Wondering what ways in which you can celebrate the graduation of your child, godchild, niece, nephew or grandchild? Here are some quick tips on making it a memorable occasion.
"BALLOONS & POST-ITS" HOUSE PARTY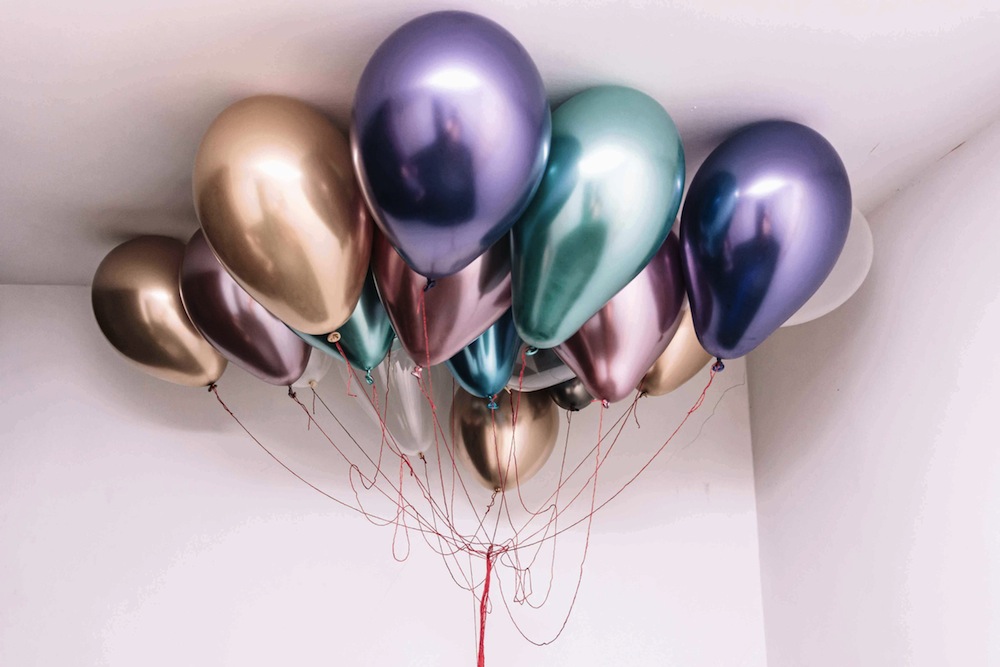 Photo from Unsplash by Danilo Batista (@hiddenwindows)
One of the most tried and true ways to fête a student's greatest achievement is to have a houseparty for them. For this idea, personalize it by turning it into a balloon extravaganza :). Achieve this by filling up the entire house with balloons of all kinds-helium, confetti filled, dog shaped, the works; and having a huge cork board on a prominent wall in the house that guests can see. Hand out sticky post it notes to all guests arriving to write any life lessons and/or career advice on them and pin it to the cork board for the graduate (s) to have as a guide for the next chapter of their lives.
"SWEETS FOR MY SWEET" GARDEN PARTY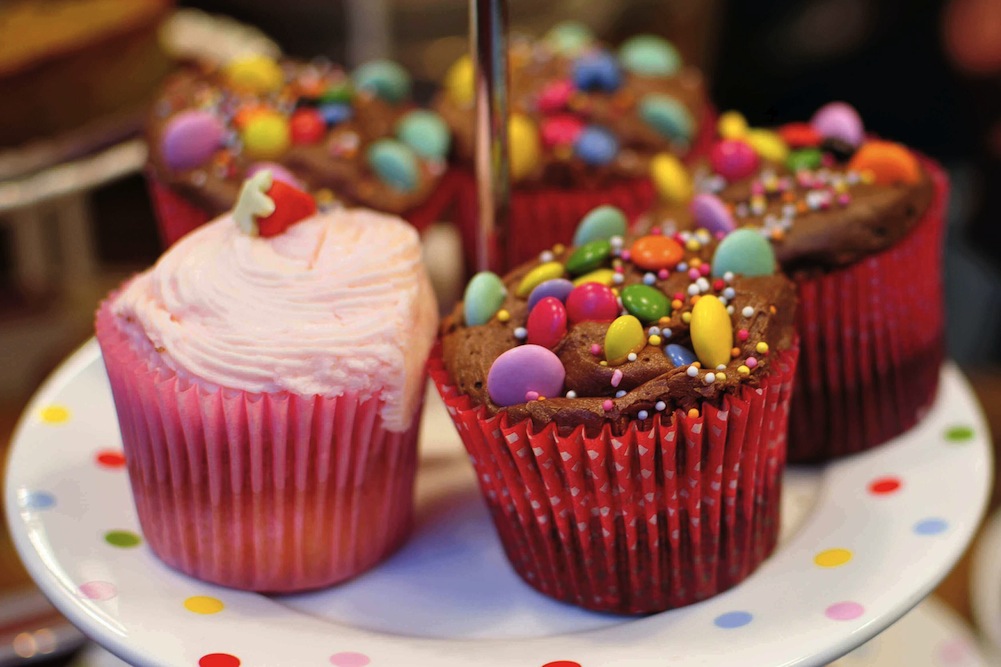 Photo from Unsplash by Viktor Forgacs
The garden part is optional but helps :). Get a variety of sweeties-cupcakes on towers, macarons, brownies, cookies, blondies, donuts with icing, etc all around any area of the house where guests will roam. The idea is just a festival of sweet things to celebrate such a monument in your grad's life. You can bake ahead of time (there are several tutorials online, mostly Youtube, on making quick cupcakes and other sweets. Some of my favorites include Emma's Goodies, Yummy & Preppy Kitchen. If baking is just not your strong suit, then order in from a local bakery (support local businesses!) and let your guests enjoy! Make sure you have glasses of milk (a variety of whole, semi-skimmed, skimmed, goat, kefir, soya, etc) for guests to wash down all that sweetness. Offer parting guests with party bags of cookies or some other sweet for them to remember the occasion with.
BOAT PARTAY!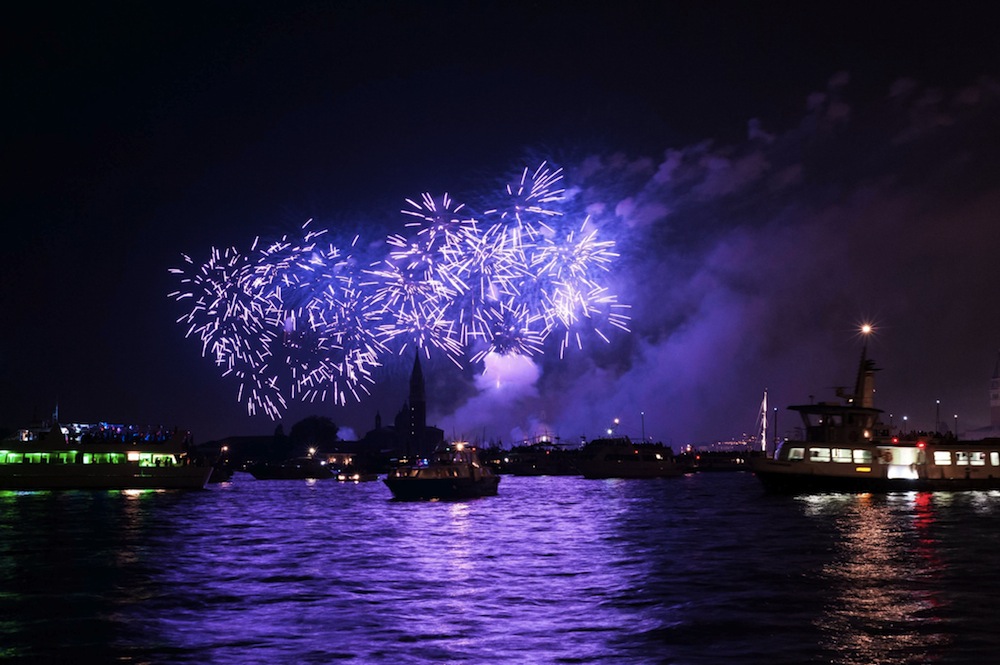 Photo from Unsplash by Marco Chilese
This idea works if you live near the docks, ocean or some other large water body. However if you don't live near a body of water but can still get access to a boat, this can be a fun activity. Decorate a boat that can take at least 20 people with faery lights, mason jars filled with candies, banners, balloons and confetti. As the sun sets, take a trip around the river, lake or part of an ocean for a few hours celebrating with your grad (s), friends and family. Have a mini slideshow from a projector (this cute one from Amazon is great for the purpose) of your favorite pictures of them as they grew to this point and please leave the 'baby in the tub' pictures out of this one ;). Have some snacks and little foods on the boat for everyone. Finally end the party with fireworks from the boat, lighting up the sky.
FANCY DINNER IN A RESTAURANT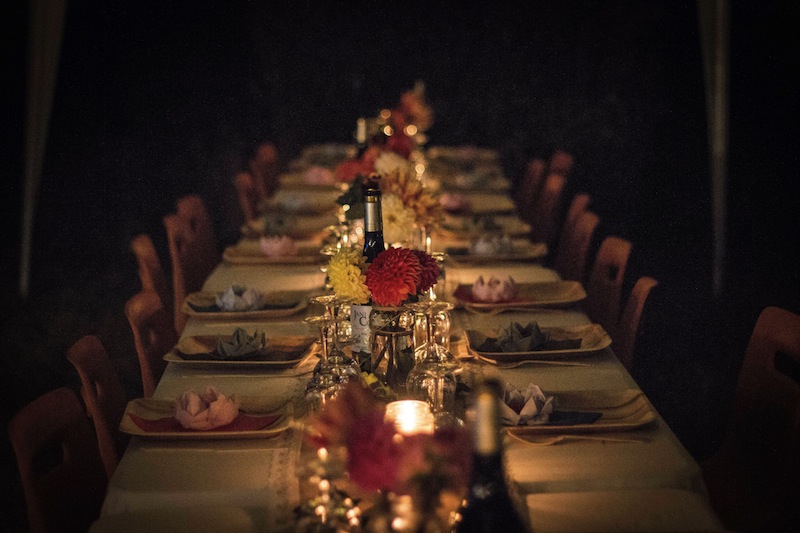 Photo from Unsplash by Juliette F (@julfe)
A rather close-knit sort of celebration. For this one, take your grad (s) and some close family members and friends out for dinner at a fancy restaurant that they love as you share moments, gifts and great food! Call ahead to make the reservation and have the waiters surprise the grad with a huge cake and some confetti throwing (with their permission of course).
BREAKFAST IS THE BEST! PARTY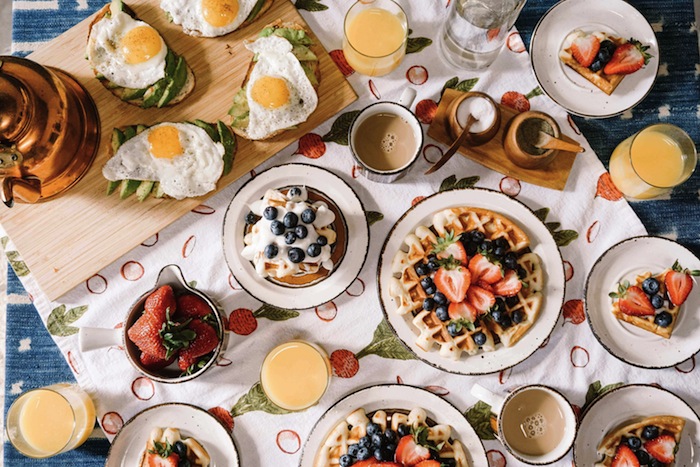 Photo from Unsplash by Rachel Park (@therachelstory)
Host a breakfast party right after the ceremony, either at your home or any other space after the ceremony (which is usually early in the morning anyways). Have a spread of waffles, toast, pancakes, cinnamon french toast, eggs, bacon, tomatoes, cheese, etc. on tables around the space for guests. Hang out banners with pictures of your grad's memorable achievements, all over, intertwined with faery lights. You can buy generic banners from the store, print some ready made ones for free via Design Bundles (sign up for an account to receive freebies every week), buy some online or even design some using Canva and print at home or through any print service.
PICNIC TYME!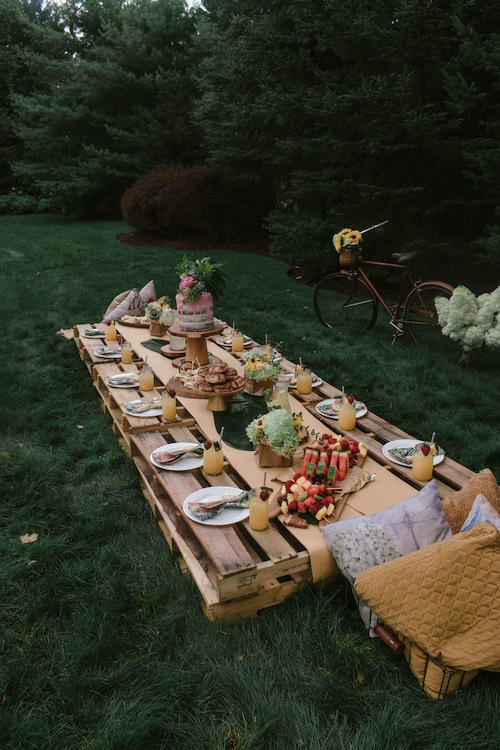 Photo from Unsplash by Mariah Hewines (@brunette23)
A picnic is always a fun, outdoorsy way to celebrate a big event :). This can be done at your backyard if you have one, or in the park, at the beach, or even indoors if you have wooden floors. Set up blankets or rugs with paper mats and some picnic foods on the floor/sand/grass for your guests and share stickers of photos of your grad (s) best achievements with everyone. Pass out mason jars filled with candies as party favors for guests and record any guests who have any advice for the grad (please do this ahead of time) and show the video as everyone enjoys the picnic.
I hope these ideas help you to celebrate your grad's achievement. Please feel free to adapt these suggestions to suit your space, budget and goals. Any thoughts on this brief list? Let me know in the comments below. Thanks and congratulations to all upcoming seniors!